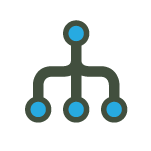 Why outsource? Simple… you do what you do best and leave us to do what we do best!
The old school approach is that you have to be a "jack of all trades", why? Allowing us to take care of the aspects of your business in which you are not an expert such as book keeping, management accounts, payroll, VAT returns, CIS returns, allows you to focus on the areas in which you are.
Our expertise eases the burden and is proven to improve efficiency which in turn improves profitability. You can safely avoid staff issues such as sickness, holiday, maternity leave, paternity leave and furthermore, our qualified and competent staff will be a more cost effective solution than recruiting and training staff, thus earning you more for doing less, now who doesn't want to earn more for doing less??
Contact us to see how we can help with outsourcing.